Did you miss the bird walk on North Beach last Saturday morning?  It started with an email sent last Friday mid-day from Ed Konrad to "SeabrookIslandBirders@googlegroups.com" and resulted with 14 SIB members enjoying a great morning of birding the next day.
Would you like to communicate information about birding on Seabrook Island to others who may be interested? Would you like to receive these types of communications?
If so, you may want to join the other 45 members of SIB who are part of SIB's "Google Group". It's easy! To sign up for SIB's Google Groups – click here and then click on "Subscribe to this group".
Once you are signed up, you will receive any notice sent to the SeabrookIslandBirders@googlegroups.com. This could include:
What birds are being seen in the area and where they are being seen
Spur-of-the-moment birding trips on and off island
Questions about wild birds, bird watching and other wildlife conservation issues
If you have information to share with the group, just send an email to: SeabrookIslandBirders@googlegroups.com
It's that easy!!! Give us your feedback and join our communication network for Seabrook Island Birders!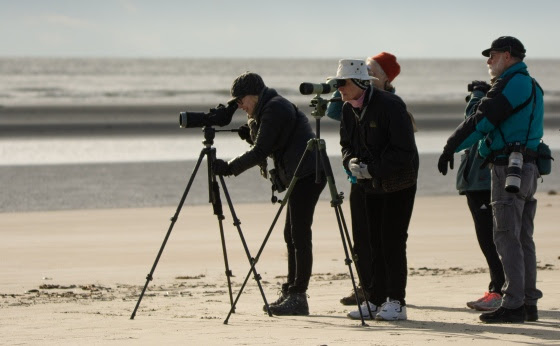 North Beach
-Submitted by SIB
(Image credit: Ed Konrad)